Reclaimed Wood Gets a Second Life in the World of Music
September 9, 2013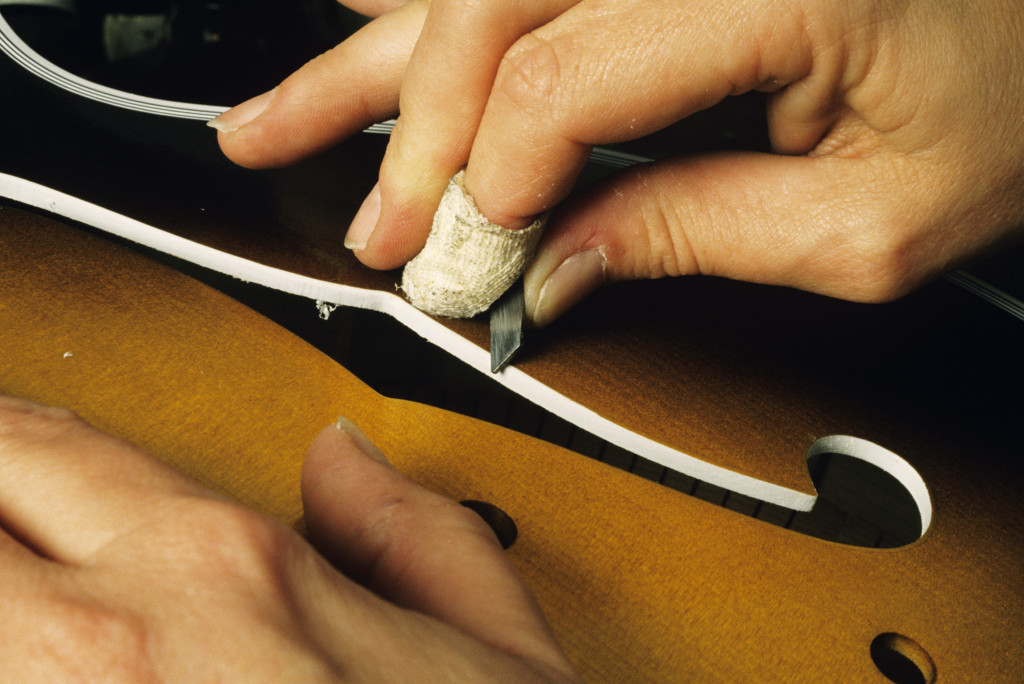 In modern times, much of the quality of handcrafted instruments has been replaced with assembly line models that are made quickly, mostly machine-tooled, and have no real soul to them. When these instruments are played, it becomes quite evident that they have lost something special in their sound. Resonance is almost non-existent, sustain falls rapidly, and the overall tone of the instruments is muddied and obfuscated. Just like many things in life, for music lovers that have had the chance to play a handcrafted instrument, you don't know what you have until it's gone.
Many musicians feel the same way about this, and recently have aimed to bring back quality craftsmanship, and make instruments the way they were supposed to be, before profit was the sweetest sound an instrument could make.
There are numerous companies popping up all over the world, filled with artisans that are crafting some of the most unique instruments that the world has ever seen.
P & P Guitars is one of the most impressive of these revival craftsman companies. Building guitars from reclaimed wood of the highest quality, from numerous historical locations, these guitars have a sound that tells the story of the years of its existence, and its rebirth as a musical tool. Each guitar has a story of its own, some guitars were made from trusses and reclaimed wood from a 200 year old barn, others from historic houses, others are even made from interior wood of old wooden ships. The possibilities are limitless. A great sounding and unique instrument can be made out of nearly anything, saving the wood from simply decaying or being burned, and creating something beautiful in the process.
This entry was posted in
Hand Crafted
,
Reclaimed Wood
and tagged
Antique Wood
,
Green Instrument Making
,
Hand Crafted Musical Instruments
,
Natural Wood Guitars
,
Refurbished Wood Ideas
,
Refurbished wood projects
,
Wooden instruments
. Bookmark the
permalink
.
← The Movers: An Antique's Worst Nightmare
The Beauty of the Utah Countryside →